About Us
History
Founded in 1988, Comtel Integrated Technologies Inc. soon established itself as a competitive alternative to the national telephone companies through superior service and creative solutions.
Since our inception, Comtel has grown to become a significant Virtual Network Operator, as well as a telephone hardware distributor.  In 1999, the re-selling of local lines and long distance services was initiated to compliment our telephone equipment sales.  In 2001, Comtel partnered with Bell Canada and has since become one of their largest re-sellers of local lines in the west.  This arrangement allows Comtel to provide end-to-end services for your telecom solutions and provides our customers with one phone number to resolve any issue related to the telecom network or telephone hardware.
Over the years, Comtel has increased partnerships with the Country's top rated Telecom suppliers. This has allowed us the flexibility to bundle local lines of all types, Internet services of varying bandwidths and mediums, along with award winning Mitel telecom software and equipment.
Our wide ranging Network Services options are available in BC and Alberta, with some products available across the country.  Though equipment sales originate in Vancouver, Comtel has installed telecom solutions all over Canada and the U.S. through Mitel's vast network of associated dealers.  Through these well established associations with numerous like-minded distributors, Comtel is able to co-ordinate all your telecom installations, regardless of what cities in Canada and the U.S. they're required in.
Values
At Comtel Integrated Technologies Inc., we believe in the importance of telecom products and services customized for your particular needs. After all, every business is different so it's important for you to receive the services that will best enhance yours. That's why we work with a number of tier-one providers so that we can connect each of you to the one who suits you best. While we always remain aware of how you're doing right now, we also always keep an eye on the future, emphasizing long-term solutions. For example, our circuit-switched PBXs easily expand with IP-based packet switched technology, allowing your telecom network to adapt to best suit your company's evolving situation.
At Comtel Integrated Technologies Inc., we're committed to enhancing your productivity through increased telecommunication and providing you with a long-term plan that keeps you ahead of your competition.
Testimonials


BCSPCA
The BC SPCA has worked with Comtel since 2005 when we desperately needed a new phone system for our Provincial Office.  Our experience with Comtel led us to order fourteen more phone systems for our locations across BC.  Comtel has ably interconnected our various locations and provided a convenient single point of contact for our telephone needs.
Rebecca Edwards, Manager,  Information Technology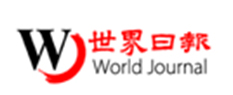 World Journal
I wanted to write to you and Comtel to thank you for the wonderful telephone system that you sold us. I also wanted to tell you how much I appreciate the outstanding service that you provided my company over the years.
Jerry Hsu

Hasson & Wong
I wanted to thank the team at Comtel for ensuring our transition to our new phone system went smoothly.  This is the second phone system we have had installed by Comtel and they continue to be a great company to work with.  Comtel has always been there when we needed them and have gone out of their way to ensure our needs are met quickly and efficiently.   Thank you again for the great service.
Christina

Pacific Land Group
Throughout the many years (twelve, maybe more?) that we have done business with Comtel Integrated Technologies Inc, your service and expertise have been exceptional. Your equipment recommendations have always been on target—simple, practical, with advanced enough technology to meet future needs. Not only were you able to meet all of our criteria, but you also kept the cost within our budget. Installation was quick, on schedule and without interruption to running our business. All of these attributes would be reason enough to recommend you to anyone contemplating doing any business with Comtel.
Oleg Verbenkov

TimberWest Forest Corp.
"I wanted to thank you for the unsurpassed service, support, and products Comtel provides TimberWest. Your phone system is excellent. Anytime we needed a change to services or a convoluted configuration adjustment, you responded promptly and professionally. Because of your flexibility and expertise, our phone systems are running smoothly and without interruption."
Grant Eldridge, Senior Systems Administrator
Premium Brands Holdings Corporation
"Comtel has been great to work with right from the start of the installation of our three Mitel/Inter-Tel phone systems.  We have always been able to rely on the technical staff to solve every challenge that has come up. Overall, the team at Comtel is well equipped to provide excellent customer care."
Arnold Toews, Purchasing Manager