Hosted Solutions
The way our workplaces look and behave has been undergoing a great deal of flux and experimentation in recent years, urged on by a wide range of driving forces. From an organizational perspective, there has been a need to make your property portfolio more cost effective, while also providing an engaging environment that both attracts the best talent and helps them to collaborate and innovate.
Flexible Communication
Flexibility, reliability, and mobility are some key defining factors propelling the modern office, all of which are brought to the forefront when using a hosted phone system. With an iOS and Android supported app for mobile use, and a browser-based web phone for desktop use: your workforce can connect whenever they want and however they want. This enables employers to become more dynamic and improve productivity by hiring from a rich talent pool of remote workers whether it be locally or from around the world.
Key Features
Chat & SMS – Allows business texting and chat to happen from either your desktop or mobile phone without mixing your business and personal messages
Find Me/Follow Me – Callers dial one phone number and can reach you wherever you are, on any of your devices. You can set all your phones to ring simultaneously or have them ring in sequence.
Internet Fax – Reliable Fax-to-Email and Email-to-Fax service to meet all your business needs. Fax from anywhere with an internet connection at any time. Direct incoming faxes straight to your email inbox.
Transcription – All your voicemail messages are transformed into readable text so you can quickly scan your messages as they come in. Conveniently read them on your computer or mobile device.
Web Phone – Increase the reach of your business phone system and open the door to a more geographically diverse workforce with a browser based phone solution using any Mac/PC, a web browser, and a microphone
Convenience is in the Cloud
The pressure to streamline business operations into lean, efficient, and cost-effective entities is immense. With crystal-clear call quality, flexibility, and system scalability through our affordable and extensive advanced phone features, delivered over our reliable geo-redundant platform: businesses can reduce office phone system costs and increase productivity simultaneously. The convenience and reliability of our cloud hosted communications system makes it the best solution for any business.
For more info download our Business Phone System for Modern Offices brochure
Testimonials


TimberWest Forest Corp.
"I wanted to thank you for the unsurpassed service, support, and products Comtel provides TimberWest. Your phone system is excellent. Anytime we needed a change to services or a convoluted configuration adjustment, you responded promptly and professionally. Because of your flexibility and expertise, our phone systems are running smoothly and without interruption."
Grant Eldridge, Senior Systems Administrator

Pacific Land Group
Throughout the many years (twelve, maybe more?) that we have done business with Comtel Integrated Technologies Inc, your service and expertise have been exceptional. Your equipment recommendations have always been on target—simple, practical, with advanced enough technology to meet future needs. Not only were you able to meet all of our criteria, but you also kept the cost within our budget. Installation was quick, on schedule and without interruption to running our business. All of these attributes would be reason enough to recommend you to anyone contemplating doing any business with Comtel.
Oleg Verbenkov
Premium Brands Holdings Corporation
"Comtel has been great to work with right from the start of the installation of our three Mitel/Inter-Tel phone systems.  We have always been able to rely on the technical staff to solve every challenge that has come up. Overall, the team at Comtel is well equipped to provide excellent customer care."
Arnold Toews, Purchasing Manager

Hasson & Wong
I wanted to thank the team at Comtel for ensuring our transition to our new phone system went smoothly.  This is the second phone system we have had installed by Comtel and they continue to be a great company to work with.  Comtel has always been there when we needed them and have gone out of their way to ensure our needs are met quickly and efficiently.   Thank you again for the great service.
Christina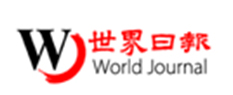 World Journal
I wanted to write to you and Comtel to thank you for the wonderful telephone system that you sold us. I also wanted to tell you how much I appreciate the outstanding service that you provided my company over the years.
Jerry Hsu

BCSPCA
The BC SPCA has worked with Comtel since 2005 when we desperately needed a new phone system for our Provincial Office.  Our experience with Comtel led us to order fourteen more phone systems for our locations across BC.  Comtel has ably interconnected our various locations and provided a convenient single point of contact for our telephone needs.
Rebecca Edwards, Manager,  Information Technology